Language school Sky is a SME established in 2017, which is providing extracurricular activities in kindergartens and primary schools in the Rousse region. The company is a leader in the market of extracurricular activities for children and each year 550-600 children are participating in different educational activities of the centre – Bulgarian and foreign language activities, math, art ateliers, mental arithmetic, etc. The centre currently has contracts for providing extracurricular activities in 6 public kindergartens and 3 public primary schools. It also provides equipment of training halls in all kindergartens/schools that it is working with, implementing a fully interactive learning environment, including education for the team of the public entity how to use it for the needs of the formal education process during the study year.
Our current services are:
Organizing courses in Bulgarian and foreign languages (English, German, French and Spanish) for children starting at age 3, up to 16 years old;
Organizing extracurricular activities in public kindergartens and primary schools – Bulgarian and foreign languages, math, art ateliers, digital skills, mental arithmetic, emotional intelligence and leadership, summer camps, etc.
Equipping training halls for fully interactive learning environment and trainings for the pedagogy staff how to use it;
The company has a strong policy about working in partnership with the parents, as we believe that it is the only way to become a centre of excellence for learning for our children – to inspire success and to build-up values such as courage, determination, respect, confidence and independence. Our policy is built up on several aims:
to share our understanding about the school aims, values and practice;
to encourage the parents to participate as much as possible in the process of learning of their children – at school and at home;
to build-up a partnership teacher-parent-children based on a mutual understanding, collaboration, respect and responsibility.
Our collaboration with the parents includes:
Informing the parents about the day-to-day activities, the curriculum, about the children's learning progress, special events, etc.;
Encouraging parent's participation in the classroom and curriculum activities, building up special events for parents and children, providing help for the home learning process, etc.;
Responding to any concerns about the child's progress and its wellbeing at school and home;
Our parent's community is well connected with the school through a web-based program, which help us to implement our parent partnership policy:
weekly information and notices;
monthly headteacher newsletter;
homework and assessments;
sharing policies
Open-door days
invitations for events for parents to hear their opinion on the learning process and children's progress and to give them opportunity to suggest changes, new activities or other important for the learning process information;
parent consultation events;
sending questionnaires for assessment of the school activities, teachers, processes, etc.
During the Covid19 lockdown in March-May 2020 in Bulgaria we have made a lot of surveys and we have succeeded to implement several activities in help of the parents upon their request. We have provided sessions on how to help your child's learning process at home, team days online (children-parents-teachers are working in teams in extracurricular activities), online appointments parent-teacher and other activities to support the parents in those hard times. This was valuable experience for our team and we realize that we still did not answer to all the needs of the parents during the lockdown time – there is a need in our community for stronger digital skills of the parents and some pedagogy techniques and tips, so they will feel much more confident (the information is based on our surveys that we conducted in April 2020, 185 parents participated in the inquiry). The company has no experience in Erasmus+ projects and international co-operation but we see the project as an opportunity to participate in the development of a learning program for parents, which will fulfil our current needs and aims as a company. It will be very valuable for us to transfer the best practices from other countries and to contribute to the project with our current know-how and experience.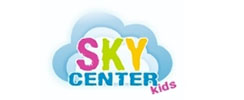 Simona Mihaylova
Simona Mihaylova is administrative director in the school. She has a bachelor's degree in European studies and multilevel governance and has participated twice in Erasmus+ for higher education during her studies in the university – one semester in Porto, Portugal and one semester in Brno, Czech Republic. She will be responsible for the project management activities.
Stela Petkova
Stela Petkova is a head teacher in Language school Sky with bachelor degree in pre-primary and primary pedagogy. She is an expert in building up extracurricular activities and is responsible for the quality of the education in the training activities.
Maria Benova
Maria Benova is a teacher in extracurricular activities with bachelor's degree in Social activities and master's degree in Primary pedagogy. She is the responsible teacher for all social activities in the school and is responsible for our policy for partnership with the parents.